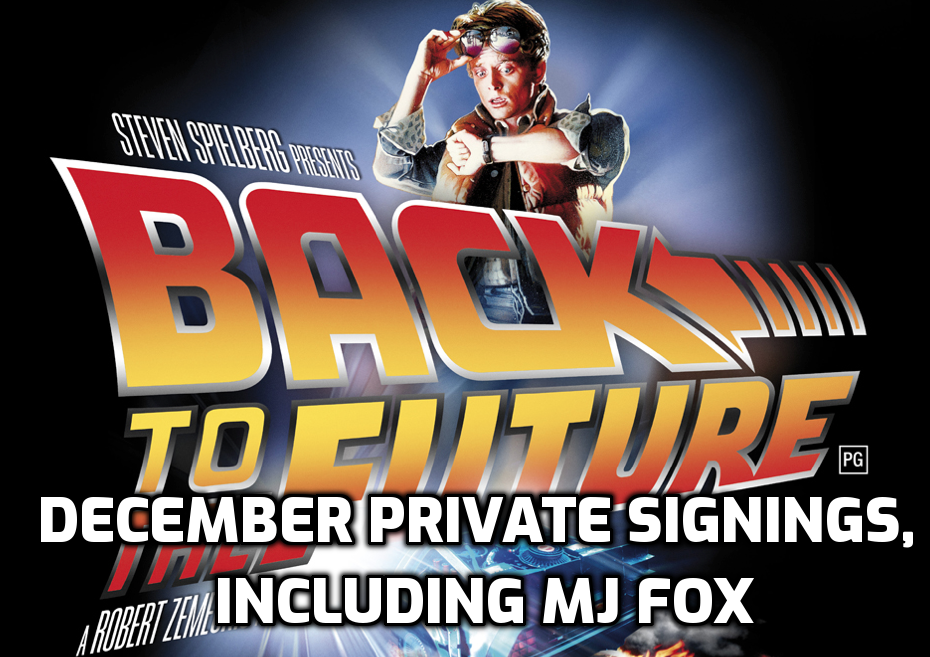 Each day we get many, many emails and 90% are the same question so we have added this page so it may save you time emailing.
Q - Can I send my own item
A - Yes. We accept all items from trading cards to swords.
Q - Do you ship outside the UK
A - Yes, we ship worldwide
Q - Where do I send my item to be signed.
A - There is now a tab at the top of the page giving you all the information you require about sending your own item. You must read that page before you send your item, apart from the send in address it also contains the information on how to label etc your item
Q - Can I collect my item off you at a the show
A - NO, we have done so in the past and its never worked out and we lose time we don't really have so its 100% no.
Q - I live close to the send in address, can I drop my item off to you.
A - Yes, BUT it must be via appointment only, please do not just turn up as I will not accept your item. Please note some signings are in different locations and the send in address may change so dropping off will not be an option.
Q - If a guest cancels do I get a refund.
A - If a guest cancels and is moved to a show just after the original show your order will be moved there, but if you prefer a refund email and you will get a refund, if you have sent your own item you will be refunded the autograph fee and not the return postage.
Q - What proof is there to show the autographs are real
A - All items wil come with one of our small proof labels on the reverse of the photo and we guarantee all our items will pass Beckett Authenticity. If you are sending your own items that have already been signed we do not add the label. Some of signings will be attended by a Beckett witness and the Beckett authenticity will be an additional option.
Q - Can i have a Beckett cert added to my item.
A - Yes email me
Q - My item wasn't dedicated or have the quote I requested and paid for.
A - Dedications and quotes are not guaranteed and if they are not done you will be refunded the dedication/quote fee (£5)
Q - The image I received is different to what was ordered.
A - We always try to supply the image offered on our page but from time to time we have to change the image used and this can be for several reasons. BUT if you were to order a Nat Tena on a Game of Thrones image we would not send a Harry Potter image.
Q - Can Beckett certife items I already own.
A - Yes, we now take consignments that Beckett will handle when they are over for Collectormania, LFCC and DST
Q - If a guest cancels do I get a refund.
A - Yes, if a guest cancels you get a full refund, if you have sent an item in this will normally be returned AFTER the event, if you have sent an item, the autograph fee is refunded but postage is not as we need to return your item.
Q - I've had a refund but don't know what it is for.
A - All guest cancellations are announced on the show website and listed at the bottom under the cancelled guest section.
Q - Will I be notified when my send in item has arrived.
A - No, simply down to the amount of parcels that arrive daily. My suggestion and this is not just for deleivery confirmation, is ALWAYS send your item via a tracked service.
Q. Can I have my item signed in a particular pen colour
A - Yes you can, please clearly label up your item. If its a non standard colour then please feel free to send your own pen. Pen colour is not guaranteed.
Q - I still need to email as the above doesnt solve my issue
A - No problem, please click on the contact us tab on the home page, this is the only way to contact showmasters in regards to autograph pre orders. Please state your order name, order number if you have it and the address on the order. Without at least 1 of these I cannot process your email.
Q - I have emailed, how long does it take to reply.
A - Email times are top of our list to improve but please be aware we do not reply to emails whilst at a show and that includes the friday and monday as they are travel days. We try to reply within 24/48 hours but please be aware that the only email address to email is [email protected] no other email comes to us. We are not based in the main office. When emailing please give as much detail as you can. Sending an email asking 'Has my dads autographs shipped' gives no information and gives us little hope of checking the order.